Sclerotherapy in Washington DC and Olney

CSI Locations:

Olney, MD Location
18111 Prince Phillip Drive
Suite 120
Olney, MD 20832
(301)570-0030

Washington, DC Location
4400 MacArthur Blvd NW
Suite 102A
Washington D.C, 20007
(202)965-7546

Sclerotherapy for Varicose and Spider Veins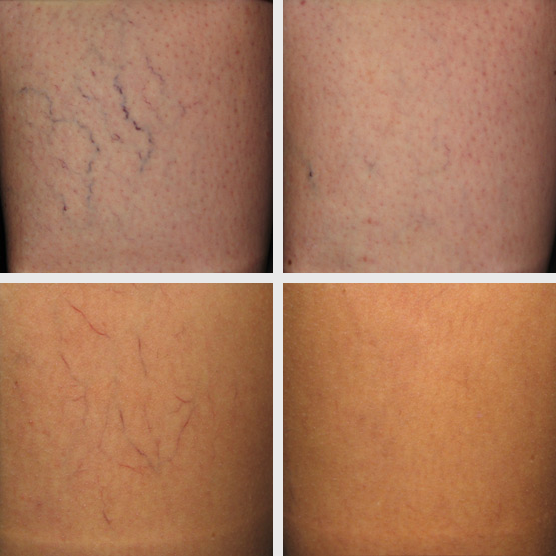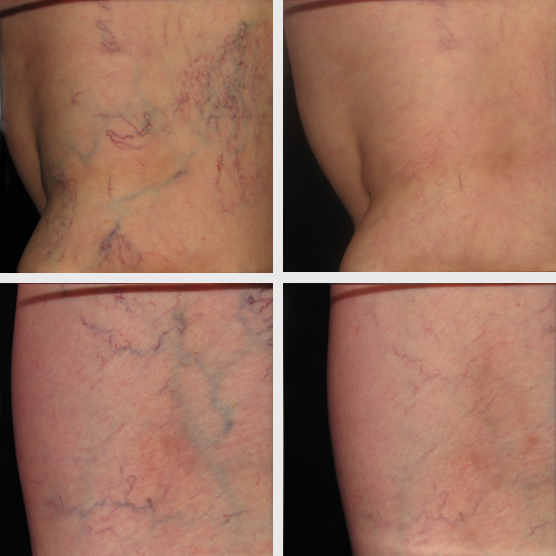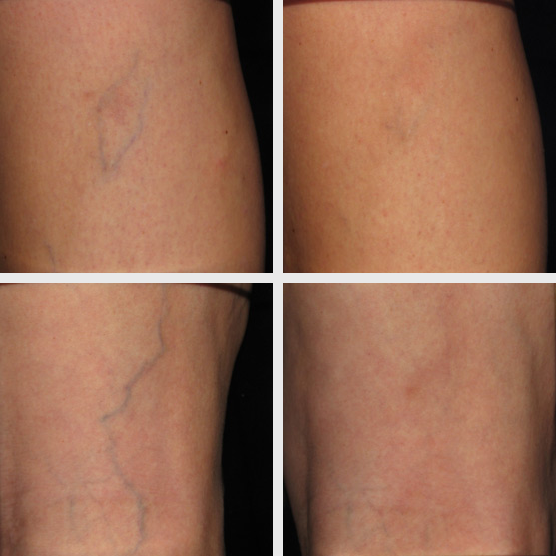 What Is Sclerotherapy?
Sclerotherapy was developed in the 1920s for the treatment of spider veins (telangiectasia), small purple and red blood vessels.  
Spider veins are hereditary, and while most commonly found on the thigh or lower leg, can form virtually anywhere on the leg, from the upper most region of the thigh to the ankle.
Occasionally, spider veins will appear on the face. Sclerotherapy has proven to be a very popular non-surgical cosmetic procedure.
How Is Sclerotherapy Performed?

Larger veins are usually treated first. A scalloping solution is injected into the vein with a micro-needle. The solution causes the vein to turn white (blanch) and then gradually disappear. A typical treatment lasts 30 minutes to an hour depending on the severity.

Benefits:

No Downtime. You can immediately resume work and all normal activities, though vigorous activity should be avoided for 24 hours.
Little if any discomfort.
A safe, time-proven procedure.
Other Considerations:

Complete correction is not expected on the first treatment. Only about 50% – 70% of the treated vessels will be permanently gone. Three to four sessions are generally required, spaced out six weeks apart for optimal results.  Patients may be asked initially to wear heavy duty stockings to help keep treated veins closed and reduce bruising.  

It is recommended to have treatments done during colder months as the appearance of the veins will look worse before they get better. On occasion, small clots can develop at the site of the injection.  

Color changes can occur in the skin where the Sclerotherapy has been performed.

If there is an underlying problem with the venous system, the veins will recur.



More Of Our Services
Botox Washington DC
IPL Photofacial Washington DC
Kybella Washington DC
Juvederm Washington DC
Laser Hair Removal Washington DC
Tattoo Removal Washington DC
Restylane Washington DC
Restylane Silk Washington DC
Restylane Lyft Washington DC
Skin Care Washington DC
Fraxel Laser Washington DC

Georgetown, Palisades, Washington DC, Tenleytown, Maryland, Olney, Gaithersburg, Rockville, Potomac, McLean, Virginia, Chevy Chase
Want More Information?
Call Us!

301 - 570 - 0030 (MD)

202 - 965 - 7546 (DC)
or
Fill Out The Form Below
Contact Us
Recent Blogs